Multimedia Artist
Teacher | Writer  | Designer | Audio-visual director
Creative text
Articles, synopses, releases, screenplays, books
Video & Animation
Videography, editing, VFX, motion graphics
About me
Writer, teacher and multimedia designer.
Graduated in Literature and Master's degree in Communication. I'm a creative director, I've wrote some books and courses at Udemy.
I'm engaged in cultural and educational projects. I'm passionate about Storytelling, Literature and Cinema. Creative Designer at jabuti filmes.
What about some culture,
and education in your life?
Open source Softwares: Gnu/Linux . Audacity . Blender . Gimp . Inkscape . Kdenlive . LibreOffice . WordPress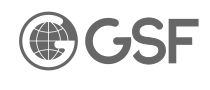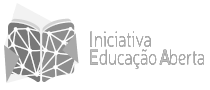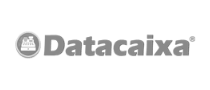 2018-2020
Originals: 2 Books;
5 Courses at Udemy;
Master's deegree in communication.
96 audio-visual scripts;
72 audio-visual productions.
2015-2017
Pontão Arroios: Teacher in cultural projects (audiovisual);
Rio solidário: Teacher in cultural projects (audiovisual);
Originals: 3 minigames.
2008-2016
Educational and cultural projects to SESC( social service for commerce );
Digital culture workshops for entities, universities, ONGs;
Originals: 2 Books.
Ricardo is an extremely capable, shrewd and fast professional, who since the early days used free software and dominates the whole process of pre-production and audiovisual post-production. Generous and has an unmatched ability to adapt to customers' workloads, quickly mastering what it takes to complete the tasks.
A great illustrator and animator, with deep knowledge in creating games .
Rico is the typical modern professional, an artist who knows technology and is able to travel through all audiovisual languages. In addition to all his technical and artistic skills, Rico is a face with latent social issues in the contemporary world.
Through his films and games he has been working to build a better world for young people and children from the periphery.
Rico brings together all the technical qualities pertinent to a "professional" and adds to these qualities an extraordinary capacity to interpret what the other person really needs from his work force, being able to offer answers to demands not explained by us, in order to guarantee a better result for our projects. That's why Rico is much more than just a professional: he is an accomplice in the pursuit of quality of what we do!
Ricardo is awesome!
A fantastic guy, professional to the extreme, with a watchful eye at all stages of video production. From the script, through illustrations and animations to completion, we were only able to deliver highly praised projects to our customers.